House Description
The façade of the house is typically Tuscan, being built of stone and rock, with the traditional dovecot
forming the central part of the roof. Viewed from the front garden, the house has two storeys, while viewed from the rear,
only one storey can be seen.
The upper floor can be reached either by an interior, central, stone staircase or directly from the rear terrace outside.
You can gain access from the outside to each individual room ( apart from one ), which ensures utmost autonomy and privacy.
q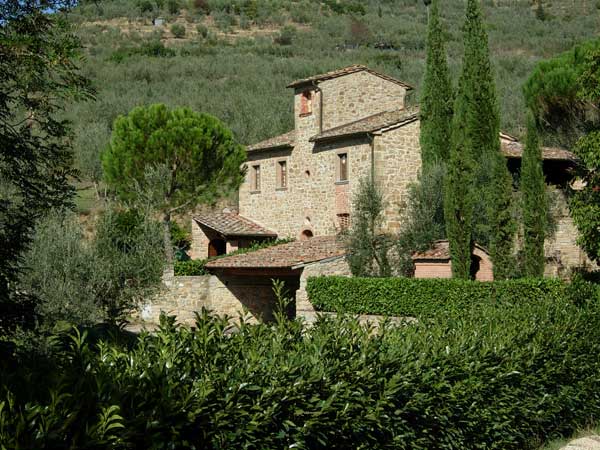 q
The daytime rooms are located on the upper floor and consist of the following:
- A large kitchen / dining room with its original old stone fireplace. The kitchen is tastefully furnished and
well-equipped, with every modern comfort ( electric oven ; fridge-freezer ; dishwasher ).
In addition, there is the original, old, wood-burning oven, still in good working order, where the bread was once baked.
q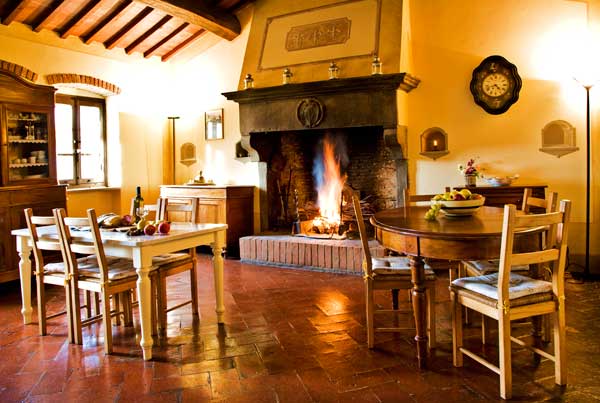 q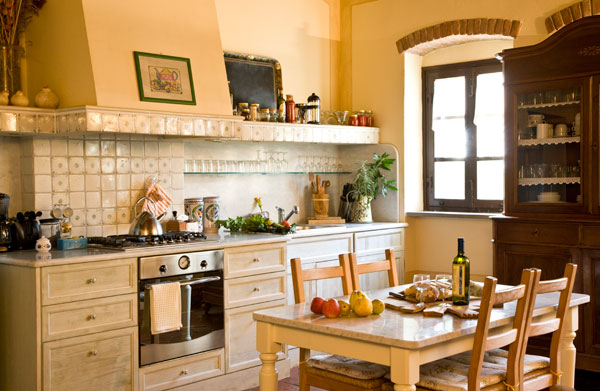 q
A living room with sofas, writing-desk, satellite TV, telephone and direct access out on to the large, porticoed
terrace and into the garden.
From the living room you also gain access to a bathroom built over two levels, which are linked by a narrow spiral staircase.
On the lower level is a washbasin and on the upper level, the now converted dovecot, there are a shower, WC, and bidet.
q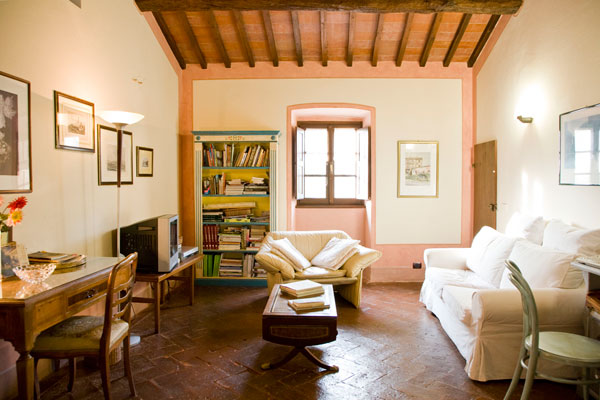 q
The four bedrooms are located on the ground floor, as follows :
-The bedroom with the grindstones as an ornamental feature is the former site of the mill itself.
It is very cool, with a double bed, wardrobe and chest-of-drawers.
q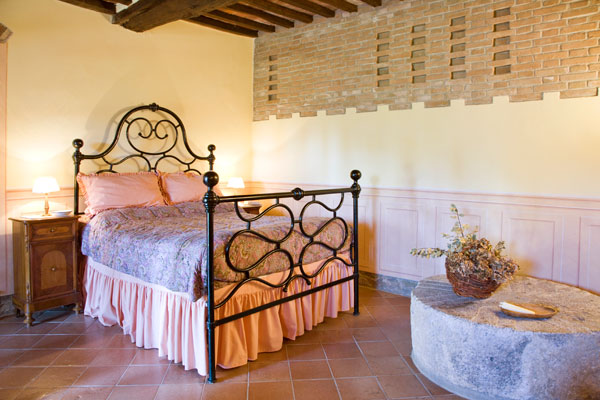 q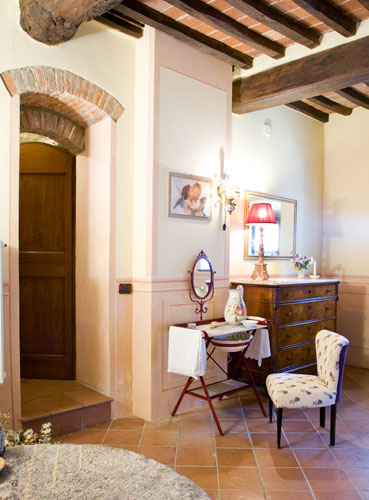 q
- The children's bedroom, accessible only through the bedroom described above and then
by means of an interior staircase, is furnished with two single beds.
q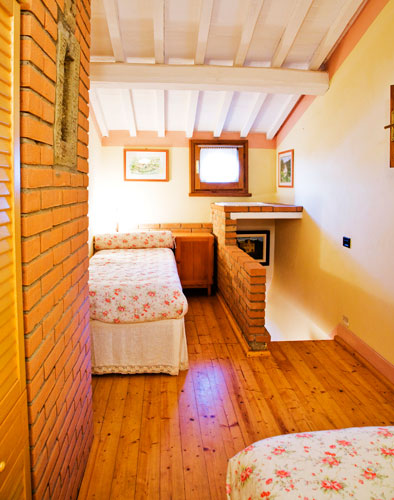 q
-The study-bedroom with one single bed, writing-desk, bookcase and telephone.
q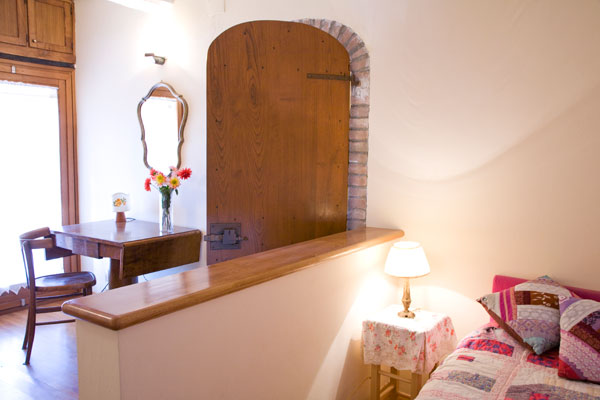 q
- The bedroom looking out towards the stream is furnished with a double bed, wardrobe and chest-of-drawers. It has direct
access to its own private bathroom ( with bath and shower ), as well as an ante-bathroom with washbasin, WC and bidet.
q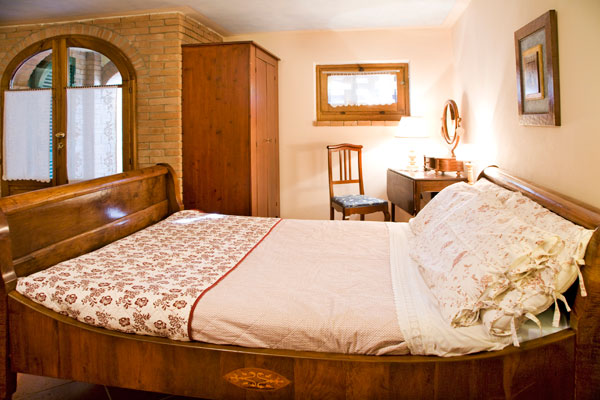 .er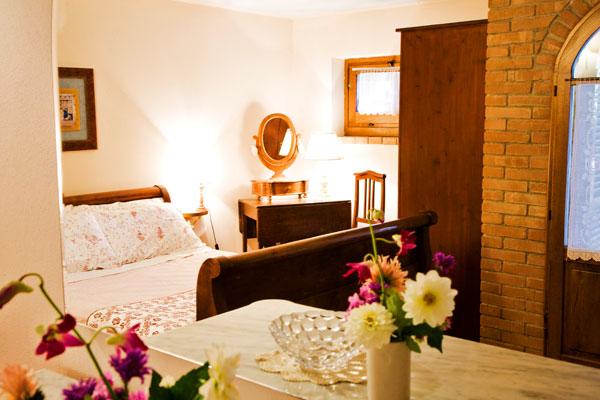 .
To the outside fields, covered places and space for games. Washroom with washing-machine. Barbecue, possibility
to use the kitchen-garden. more photo in gallery

GPS COORDINATES
GPS N ' 43.4041 E ' 11.8561


CONTACTS:
Cell: 328 6810424
e.mail: info@mulinmaria.com

Mulinmaria
Localita' S. Andrea A Pigli, 44
52100 Arezzo